pit senyor! tales from sinulog 2020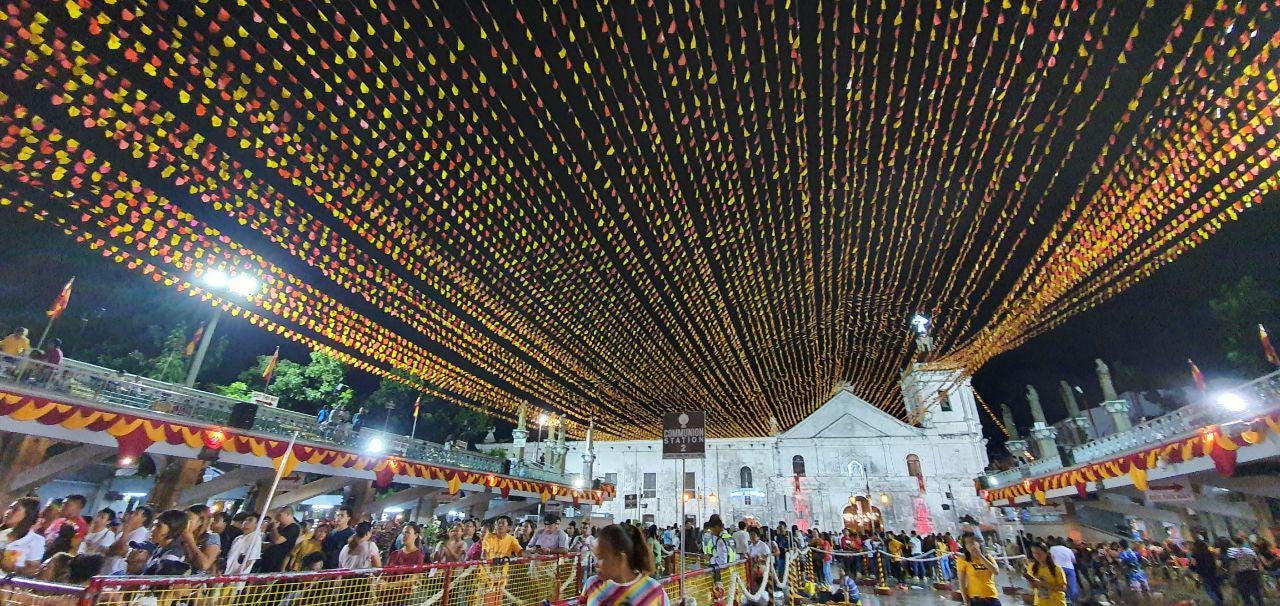 Cebu, 19 January—That time of the year again! Back in Cebu for this year's Sinulog coverage. Sending this out on the occasion of my mother's 61st birth anniversary—I've been treating this coverage as a way of celebrating my mother, too. I've said before that Sinulog was her favorite festival, and I could already imagine her as a woman in her mid-thirties walking through the busy streets of Cebu on a weekend just like this. This is actually one of the reasons why I enjoy this particular coverage, despite its long days, huge crowds and all that walking—I feel like it brings me closer to my mother.
(RELATED: Here's last year's Sinulog wrap.)
Today started early, but not as early as last year's 3:45 a.m. call time haha. We headed to the Basilica to attend Mass + the re-enactment of the baptism of Queen Juana and Rajah Humabon, which was after the Traslacion and Fluvial Procession. While there, we were able to catch some stories from Nanay Victoria and the candle vendors at Magellan's Cross. After lunch, we covered the solemn procession on the streets. Then at night, we caught up with the volunteers behind the Basilica's social media presence, and took a peek into their operations. Before we knew it, it was already 10 p.m., and another long day has ended.
Just like last year, it's been an exhausting but fulfilling coverage so far—so far because we still have a long day ahead, as Sinulog activities culminate in Sunday's day-long Grand Parade, which features floats and battalion after battalion of dance troupes in all-out colorful costumes, dancing as the parade winds through the streets of Cebu City.
My teammate Byron was able to put together this video featuring clips from the events we covered today, while our Cebu-based teammates Samie and Janille shepherded us from venue to venue and helped us talk with our interviewees.
As always, my Sinulog 2020 teammates kept our Sinulog 2020 coverage afloat. I am thankful for them :)
Next year ulit!
Pit Senyor!
K